Date: Wed, 17 Mar 93 16:39:54 PST
From: Lennart Lovstrand <lennart@vix.com>
Subject: Spring Equinox Party
-- Pilot Announcement --
Come, celebrate Spring Equinox
& say Farewell to Andreas
at Lennart's House Warming Party
Saturday
-- March 20, 1993 --
20:00
Congratulations! You have been carefully selected among thousands of potential party-goers for your unique disposition, great humor and dazzling charm. This Saturday, a unique event is going to happen: Lennart's first party ever in the US since he joined the NeXT Cult, entered the Reality Distortion Zone, and started growing his facial hair to rediculous lengths. At the same time, we will be giving his long standing friend Andreas Wickberg a heartening goodbye as he prepares to return to their homeland. Come, celebrate their respective moves: One 10 miles from Palo Alto to Woodside, the other 10,000 miles from Mt View to the Chilly North of Europe -- all as Darkness gives way to Light at the Spring Equinox of 1993.
(It's also Lennart's last month as a twentysomething. Don't let him forget it.)
How to Get There: Take the Sand Hill exit west from 280, continue past Whisky Hill Rd, Mountain Home Rd, Old La Honda Rd, and Rome Rd (tiny). Montecito Rd will be on your right and is marked by a handmade wooden sign and a bunch of gray mailboxes. Follow the signs for #7 by taking the right fork as the road splits. The house will be found immediately afterwards. Parking might be a problem as the road is tiny, so you may want to leave your car down on Portola Rd. Bring a flash light if you do, though, because there are no street lights. Please don't block the road as the neighbors may own shotguns.
What to Expect: A bunch of people, many of them Original Swedes, moderately intoxicated by liberal intakes of alcohol. Beer, bread, cheese, and munchies. Music. Friendly faces. Lots of fresh air. Scared deer.
What to Bring: Your favorite firewater, buxom females, large wads of cash (optional).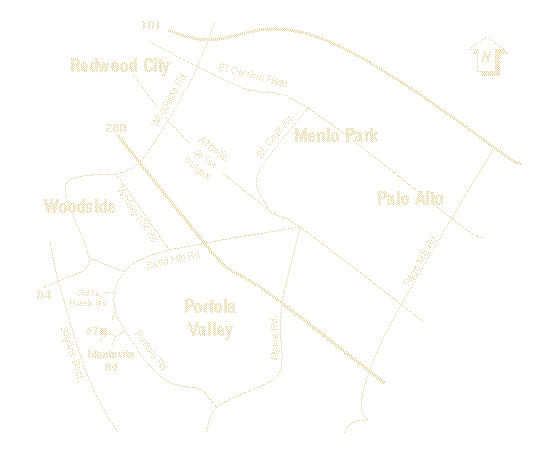 7 Montecito Rd -- Woodside -- 415-858-5874